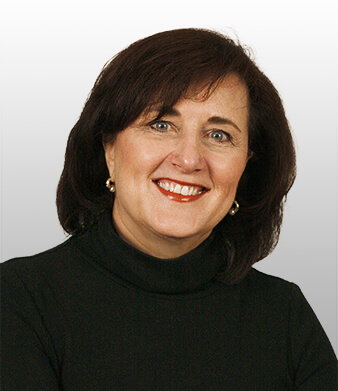 Elizabeth Moore Sullivan, RN, MPH
President and CEO
Elizabeth is a Registered Nurse with a Master's degree in Public Health Management. She has more than 35 years of experience working in healthcare, including work in prevention, clinical disease management and administration.
In 2008, Elizabeth and a group of 4 partners co-founded Integrated Corporate Health, LLC ("ICH"), which was later renamed to Integrated Health 21. Prior to forming ICH, Elizabeth spent more than 20 years leading management and operations in the healthcare field. From 1989 to 1998, she served as Executive Director of Main Medical Inc.'s clinical services. She was instrumental in the integration of two freestanding centers into hospital departments. From 1988 to 2004 she expanded her role as the Vice President of Main Medical Inc., where she was responsible for managing operations and long range planning for the cardiac care division, outpatient imaging network, customer service and human resource departments.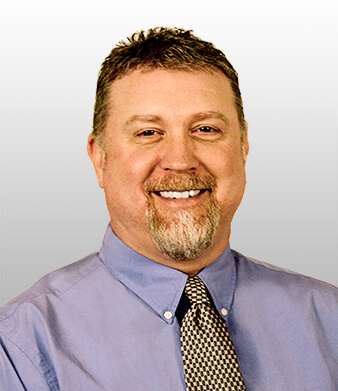 Nat Pauley
Vice President of Operations
Nathaniel began his journey with Integrated Health 21 by assisting with building the business model used today, over 9 years ago.  Through a hands on approach, he has worked diligently with clients and partners to create an effective logistics strategy for a national distribution of services. In addition to his vast skill base as the Vice President of Operations, Nathaniel brings over 20 years of experience with managing and performing nationwide cardiovascular nuclear screenings. He now plays a crucial role in the oversight of the account management and the data management departments and daily team operations. Nathaniel is a graduate of Edinboro University of Pennsylvania.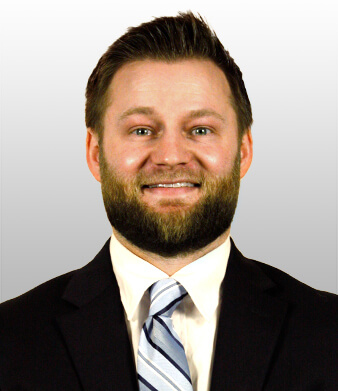 Michael Gray
Director of Clinical Services
As Director of Clinical Services, Michael is responsible for overseeing company projects and business relationships to ensure that IH21 products and services exceed client expectations in meeting health improvement and cost reduction goals.  Michael is an experienced Exercise Physiologist with a background in Functional Fitness and Movement, earning his degree in Exercise Science at the University of Akron.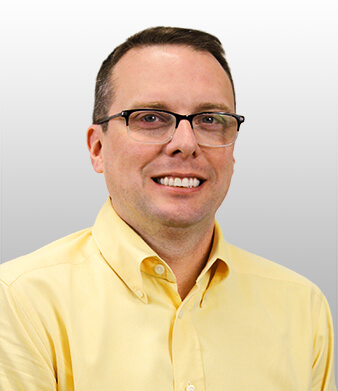 Paul Meade
Director of Procurement and IT Services
Paul Meade is the Director of Procurement and IT Services at Integrated Health 21, overseeing the Supply Management Department and IT Department. He has worked at IH21 since 2013. Paul graduated from the University of Pittsburgh with a bachelor's degree in Supply Chain Management and Business Information Systems. He is also a Certified Associate in Project Management.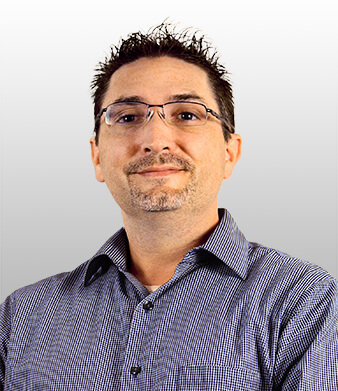 Matt has served as IT Manager for Integrated Health 21 for three years. Matt is responsible for oversight of IT infrastructure and serves as security officer. He has guided Integrated Health 21 in becoming SOC 2+HITRUST CSF compliant. He has owned a technology consulting business since 1998 specializing in computer networking, sales, repair, and web design. Matt has partnered with Carnegie Learning a division of Carnegie Mellon University installing their Cognitive Tutor software in major school districts in New York, Detroit, Florida, Colorado and Ohio. Matt resides in Beaver County Pennsylvania.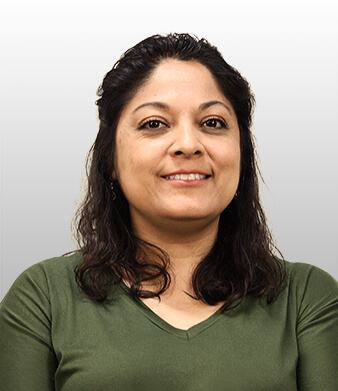 Aisha holds over 6 years of experience, she has extensive knowledge on Data Processing for all services we provide, including Covid-19 rapid testing and vaccines clinics. Aisha is currently improving efficiencies related to patient and customer service standards. She is a dedicated team member and assists clients through attention to detail and strong problem solving skills. She uses her positive attitude and tireless energy to encourage others to work hard and succeed.
She currently holds a Bachelor's Degree in International Business.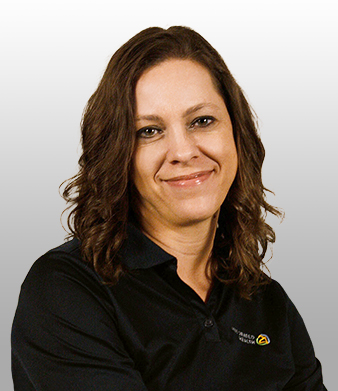 Jessica Perenovich, CNMT
Senior Client Manager
Jessica Perenovich, Senior Client Manager, is a healthcare professional with over 20 years of experience in cardiac care service delivery. Jessica has poise with her client and personnel management styles and works to insure that her team is an extension of her quality expectations in the field. She works closely with clients and staff to customize on-site events and program design. Jessica graduated from the Community College of Allegheny County with a degree in Nuclear Technology.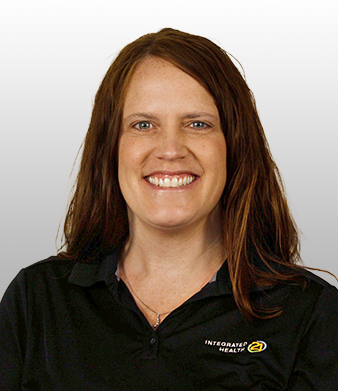 Bridget Grassi, CNMT
Senior Client Manager
Bridget Grassi, Senior Client Manager, is a healthcare professional with over 20 years of experience in cardiac care service delivery. During this time, Bridget has gained extensive knowledge with complex on-site wellness screenings of multiple variates. She has been instrumental in creating procedures to improve efficiencies while upholding our high levels of patient and customer service standards. Bridget is a graduate of Mercy Hospital, School of Radiologic Technology and University of Findlay, Institute of Nuclear Medicine.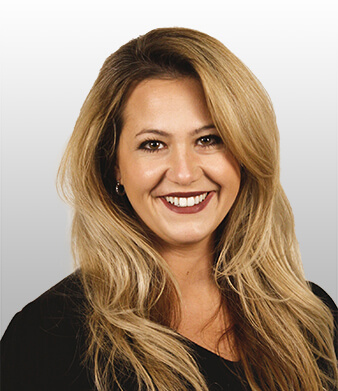 Hannah J. Burkholder, DNP, CRNP
Family Nurse Practitioner
Hannah is a board certified Family Nurse Practitioner whose area of interests include primary care, health promotion, and disease prevention among the adult population. She earned a Bachelor of Science in Nursing degree with a minor is psychology from the Indiana University of Pennsylvania in 2013. She continued her education at The University Pittsburgh where she earned a Doctorate of Nursing Practice in 2016. Following graduation she practiced as a primary care provider to the adult population where she took a special interest in mental health. While her time in primary care she worked on the Allegheny Health Network Telehealth Medical Team and took a leading role in the triage and delivery of Monoclonal Antibody Therapy for high risk Covid-19 patients.
In November, 2021 she joined the Integrated Health 21 clinical team to provide clinical oversight and help guide the development of new health promotion products. She serves as the lead for the onsite clinic and provides medical consultation for nursing staff and patients as needed. Along with Dr. David Natali, Hannah works to maintain all IH21 medical policies and procedures in accordance with state and national standards.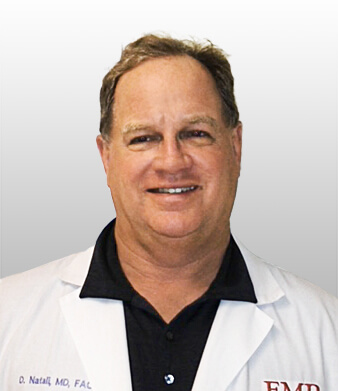 David G. Natali, MD
Medical Director
In 2013 Dr. David Natali, a Board Certified Emergency Medicine Physician, joined Integrated Health 21 to serve as Medical Director. In his role, Dr. Natal reviews medical protocols and policies, guides the development of new services, and oversees the CLIA laboratory. Through the University of Pittsburgh, Dr. Natali earned a BS in Biochemistry and a Medical Degree from Pittsburgh Medical School. Between 1990–2000, Dr. Natali was appointed as Medical Director of the Forbes Regional Hospital Emergency Department and then Forbes Emergency Medicine Pres hospital system between 1998-2002. In addition, he has served on the Board of the West Penn Allegheny Health System and is Past President of the Forbes Health System medical staff. He continues to work clinically as an emergency room physician in addition to his leadership role at Integrated Health 21.
For more information or to schedule, please call for an appointment.